Digital transformation in the new normal
Digital transformation and revolution 4.0 are the most mentioned keywords in the technology and business field since 2018. In the social period that adapted to social distancing of Covid-19, all commercial activities changed. Therefore, digital transformation is the most popular model for businesses when more than 91% of businesses surveyed have access to information about this process, according to leading survey company Gartner. So, what is digital transformation? Benefits and process of digital transformation like? Learn the basics to in-depth digital transformation with Lina Network.
What is digital transformation?
Digital Transformation is the integration of cutting-edge technical technology into all fields and processes, even a business model. This will fundamentally change the way a business operates and provides value to customers.
Currently, most leaders believe that digital transformation is the application of data digitization to make the operation and management process simpler and more efficient. However, this is not a correct concept of digital transformation, but just a digitalization. It can be said that if digitization takes data from physical form (papers, records) to digital form (documents stored on computers), then digitalization is efficient using digitized data by general storage software (cloud) or technology to optimize operating processes. And the application of process digitalization to a new level with new technologies such as Big Data, AI technology and Blockchain to create a whole new way of doing business is digital transformation.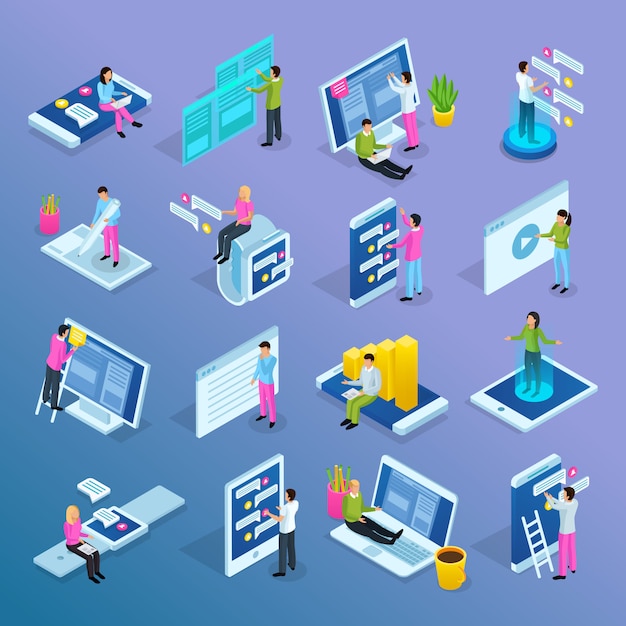 The main difference between digital transformation and digitization is the human aspect. Digital transformation requires a much broader adoption of digital technology and cultural change. Digital transformation is more about people than it is about digital technology. It requires organizational changes that are customer-centric, backed by leadership, driven by radical challenges to corporate culture, and the leveraging of technologies that empowers and enables employees.
Benefits of digital transformation
Why do we have to do digital transformation? This is the first question posed to anyone learning about digital transformation. According to leading solutions consulting firm McKinsey & Company, digital transformation plays an important role in increasing customer experience, employees and helping businesses find effective business models.
1.  Increasing customer experience
Consumers today have more buying options than ever before. Businesses not only provide high-quality, high-value products or services, but also provide interactions and experiences that makes customers feel satisfied and promote brand loyalty. Digital transformation helps businesses capture customer behavior from before consumer behavior occurs to after it ends by relying on data obtained through affiliated online platforms.
2. Higher employee experience
We can see that the big tech companies like Google, Facebook, etc. are all on the list of the companies with the best working environment, which has its own reasons. NToday, employees require more than a well-paid job and a good environment. They also put requirements in work support tools where digital transformation helps to increase the work experience: simplified processes and full of modern tools. Researches have shown that companies investing in employees' work experience produce higher productivity, engagement, and smoother, resulting in a better customer experience.
3. Process optimization
Automating processes, due to digital transformation, will lead to greater overall efficiency for the business. Technologies like AI, Big Data, Machine learning and Blockchain can process data quickly and analyze it to provide accurate information to help leaders make fast and effective decisions, thereby, giving businesses the ability to provide more efficient services to customers.
4. Product digitization
Using technology to improve the quality of products or services, thereby creating completely new digital products. We can immediately mention ride-hailing apps, fast food delivery like Grab, Now that use store data files and customer locations to create the fastest and most convenient delivery route. Digital transformation not only keeps companies at the forefront of launching products ahead of its time, but also creates a flexible infrastructure on demand of continuous innovation and adaption to the rapidly changing needs of consumers.
The application of technology in the digital transformation
1. The Internet of Things (IoT) drives digital transformation
Internet-of-Things (IoT) is not only about helping smart devices collect and store data, but also supports technologies such as advanced analytics, 5G telecommunications networks, sensor technology and edge computing in reality. With the huge amount of data obtained from smart devices, businesses need an analytical system of AI technology to extract the right data and make accurate decisions.
2. Big Data
Digital transformation enterprises must leverage the power of data to increase productivity and increase efficiency. To do that, enterprises need a stable data platform and system to be able to collect, store and organize them properly, this is big data concept. Systems must be able to provide accurate, up-to-date, real-time, accessible and relevant data to support business operations.
Advanced technologies such as cloud computing are essential for businesses. As the company grows, the demand for data storage also increases. Cloud technology not only solves storage problems, but also provides data analysis tools which helps businesses implement processes and creates a competitive advantage.
3. AI technology
The applications of AI technology can help businesses create great advantages from valuable databases, especially in areas such as marketing, analytics, customer service and automation. In marketing, AI helps formulate business strategies and plans through data analysis and synthesis.
In the manufacturing sector, by analyzing operations, allocating resources, AI technology helps businesses operate most efficiently.
4. Blockchain
A recent research by the audit firm Deloitte has found 55% of survey participants said that blockchain was the technology chosen as the focus of implementation in the organization, up 10% from 2018.
In fact, blockchain technology with transparency and security gives credibility to goods whose origin is an important criterion. These can include food, wine and global products, or products related to copyright, etc.
Successful digital transformation case study
Netflix is a great case study of successful digital transformation. Starting with an ordering video via mail service which eliminated the video rental business, Netflix applied digitalization by bringing all of their videos to the cloud and allowed their users to access an infinite inventory of products. Applying digital conversion has given Netflix the ability not only to deliver video stores directly to customers, but also gain an understanding of viewing habits and preferences. They used that data to grow their business models, from designing new user experiences to developing programs and becoming the first home theater provider.
Currently, Netflix became the largest movie online provider, operating in more than 200 countries, sales of $ 3 billion and more than 5 million new subscribers per quarter.
In addition, with Blockchain technology, some large enterprises have also made great strides with digital transformation. These include the case study about digital traceability process of Walmart.
Digital transformation is a "necessary and sufficient" process for businesses in this 4.0 era. Enterprises understand that if they stand outside this change, their businesses will be eliminated from the race for survival, where digital data is the most important weapon for businesses to survive.